About A C Finchley CIC
AC Finchley – a short history
Founded in 2005 AC Finchley has grown from strength to strength as a dedicated, forward thinking, inclusive community club serving the families of Barnet and the surrounding area. AC Finchley is proud to offer football to boys, girls and adults and as a mark of the club's success it has achieved the prestigious 3* FA Accreditation (previously FA Charter Standard Community Club) status. Today AC Finchley boasts 28 teams and is proud to have offered football to hundreds and hundreds of children over the last 17 seasons.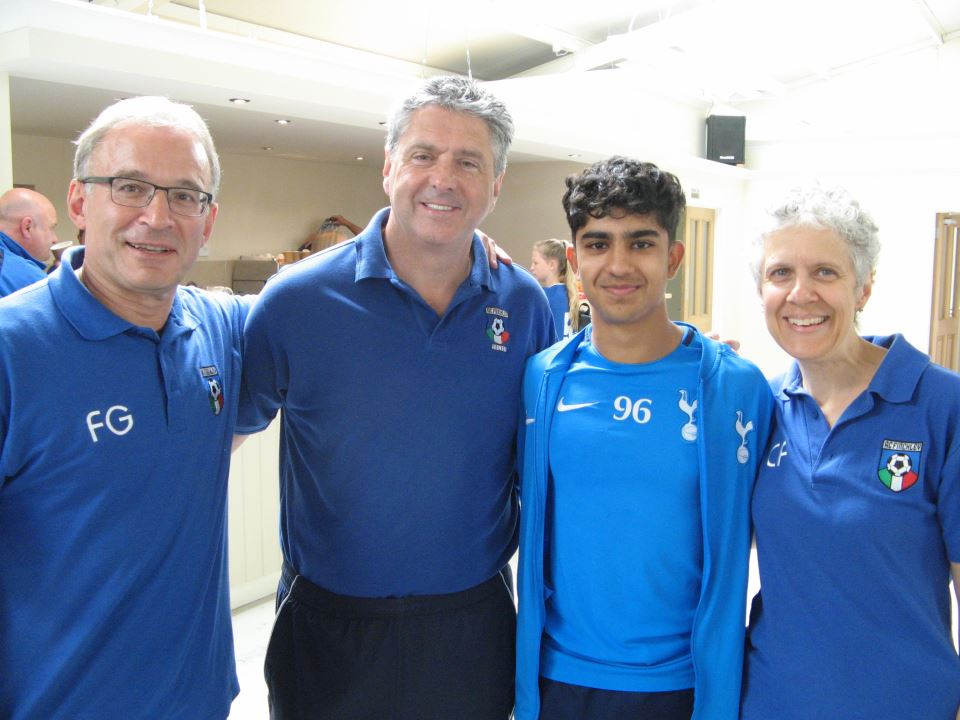 AC Finchley was formed by a group of largely Italian background friends led by the clubs first chair, Franco Sidoli, who dreamed of creating an inclusive football club for players of all abilities. The dream was to create one club with youth teams progressing to adult teams so that players could progress within the 'family' of one club. After an inspiring open day to attract players in 2005 the club was able to start its first competitive season in 2005-06 in the Watford Friendly League with 13 teams from Under 7 to Adults.
For that first playing season the club recruited the number of coaches and assistant coaches needed and all built a great camaraderie completing their FA level 1, First Aid and Child Safeguarding courses together and this spirit of togetherness is the hallmark characteristic of AC Finchley and extends to the club's dedicated committee of volunteers which still has existing members sitting on it after 17 years showing what the club means to those associated with it.
In AC Finchley's early years, a strong relationship was built with Finchley Catholic High School for Boys allowing the club to use their excellent grounds as a home base and these are now extended to excellent club training and match day facilities at Millbrook School, Livingstone School and the Old Cholmeleians sport fields. AC Finchley younger teams benefit from a strong collaboration with the Non-Stop Action sports coaching company, which provides coaching support to help create a positive football skills environment for our younger players as they start their playing journey with AC Finchley.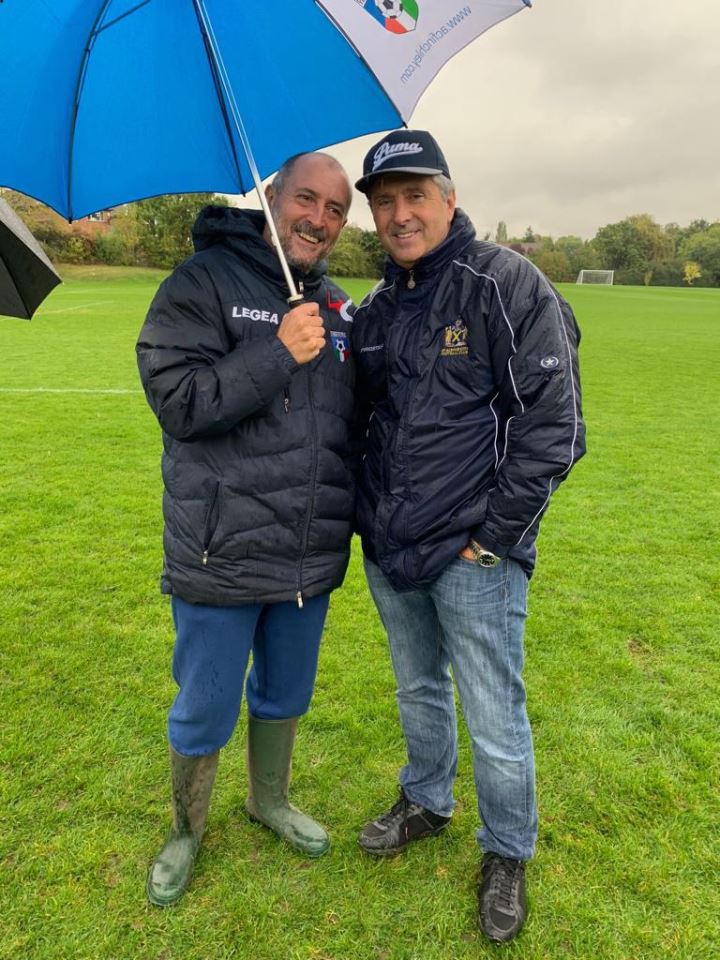 From our first season in 2005-06 AC Finchley established a reputation for playing open, progressive, attacking football and for focusing on the individual progression and development of players and coaches through a strong program of CPD events and FA coaching courses. This has seen AC Finchley develop strong relationships with academies of professional clubs over the years such as Barnet FC, St. Albans City FC, Leyton Orient FC, Arsenal FC, Tottenham FC and West Ham FC. Through these partnerships AC Finchley has been able to send players and coaches to training events at these clubs and to continually drive forward the profile of AC Finchley and to take on opportunities offered by these clubs to develop grassroots football. For example, one season AC Finchley teams were able to play matches at Barnet's Underhill Stadium pitch and we developed links with St. Albans City allowing members of our adult teams to train and play with St. Albans City FC in their reserves and even in their first team.
As a club AC Finchley has a history of players progressing to academies such as: Mauro Bandeira to Arsenal, Kodi and Brooklyn Lyons-Foster and Dilan Markanday to Tottenham and Sabrina Roach to Watford to name a few from AC Finchley's proud, growing alumni. Some of these players have gone on to represent England at Youth International level and AC Finchley is proud that Dilan Markanday in 2021 made his first team debut for Tottenham and is now signed to Coventry.
Weekly training sessions (including a coaches' weekly football session) along with match days experiences are the bedrock of what the club has to offer. Added to this is a strong tradition of social events for all to enjoy such as Open Days, club tournaments, club Golf Days, fund raising dinner and dance events held at our 'spiritual' home of Villa Scalabrini in Shenley, and social events for coaches. All these events require AC Finchley volunteers which the club always has to call upon and these volunteers help to create the AC Finchley 'family' feel which the club is pleased to nurture.
AC Finchley is grateful to the many sponsors over the years who have sponsored teams and enabled the club to grow and flourish with the needed funding that comes through sponsorship and the club is proud to have a number of sponsors who have supported the club right from its inception in 2005. AC Finchley receives much from sponsors and in return AC Finchley has a history of supporting the community where it can and recent club fundraising includes raising funds to install a defibrillator at each of the club's training and match day facilities and the club's latest initiative is to support the Homeless Action in Barnet charity with their name on all AC Finchley players' shirts.
Probably the clubs greatest achievement is seeing each and every player thrive and progress and to this end the club is very proud of its tradition to have specific players contribute back to the club and the game of football such as Enrico Ferro who was the first player to play at every age group wearing the AC Finchley colours, to ex-players becoming referees and refereeing club games such as Luca Pagnotta and to ex-players becoming club coaches such as Anthony Mansi who has also given up valuable time to become a club committee member as well. These examples show what loyalty AC Finchley can inspire!
The main thing AC Finchley as a club is proud of is its reputation for inclusivity, respect, sporting excellence and fairness and a desire to create friendships through sport. AC Finchley is rightly proud of its contribution to the community by continuing to operate during all the COVID pandemic restrictions, seeing how important our club is in offering sport and friendship at all times. The cry of "Come on you Blues", and "We are Finchley, we are united, onwards and upwards we go!" ring out on match days and traditionally unite our players and coaches with our wonderful supporters and make all associated with the club proud of its history and hopeful for its future.
In the words of our founding chair, Franco Sidoli, the club's role is in part, "to make our youth and young adults more responsible, more disciplined, always ready to improve themselves and their self-esteem and to gain a feeling of true worth', aspirations that still shape the philosophy of AC Finchley as a club for the community to this day: 'COME ON YOU BLUES'.